MBM Biliardi - Museum of Modern art MAMBO Bologna
The concept of the billiard table is explained on it. Graven on a brass plate: "Every time a ball will fall in this pocket, someone into the world will change idea about an important question in his life."
MBM Biliardi Milano
MBM Biliardi continues his tour in Cortina's most exclusive Lounge.
MBM Biliardi continues its tour in the most exclusive Lounge of Cortina, with the synergy created by Land Rover and Jaguar, to experience a unique moment, test the latest news among the most prestigious cars and enjoy moments of relaxation by trying one of the most exclusive Collection, the B_ig, Red version.
The champion is with us
We are pleased to inform you that the Italian champion specialty pool and 8-15, Sara Iannini, will collaborate with the MBM club in via bixio 89, Rome, organizing tournaments, school and many technical suggestions ...
Fiera del levante Salone Arredamento 2017
The 81st Fiera del Levante is the event where MBM Biliardi presents the new trends on its avant-garde billiards, always reflecting the Mediterranean tradition of the place with its warm and sunny colors but also the current Glamor and Fashion.
The Salone Internazionale del Mobile 2017 : Design and technology by MBM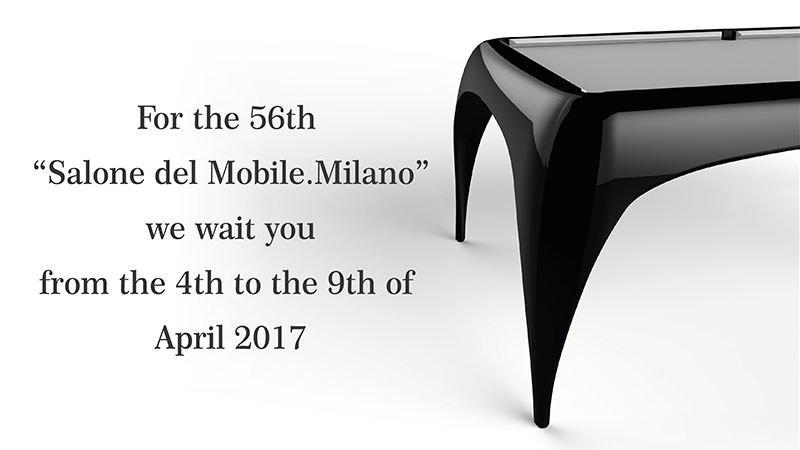 For the eighth consecutive year, the MBM Billiardi will be presented at the Salone del Mobile.Milano 2017, that at its 56th edition has strong concern point in the design and decor in the international scene...
CHRISTMAS in MOSCOW 2016 for the MBM BILIARDI
Charity event, the traditional Christmas Bazaar, organized by the Italian Embassy in Moscow, took place on 4 December at the Embassy in Villa Berg...
MBM Biliardi gives his "Bi_G" billiard for the exhibition inside the "DO UT DO" house.

DO UT DO, at his third edition, it's a biennial event promoted by the Associazione Amici of Hospice Seràgnoli Foundation which aims to raising funds for ...
MBM Biliardi join the MAKER FAIRE – Rome 2016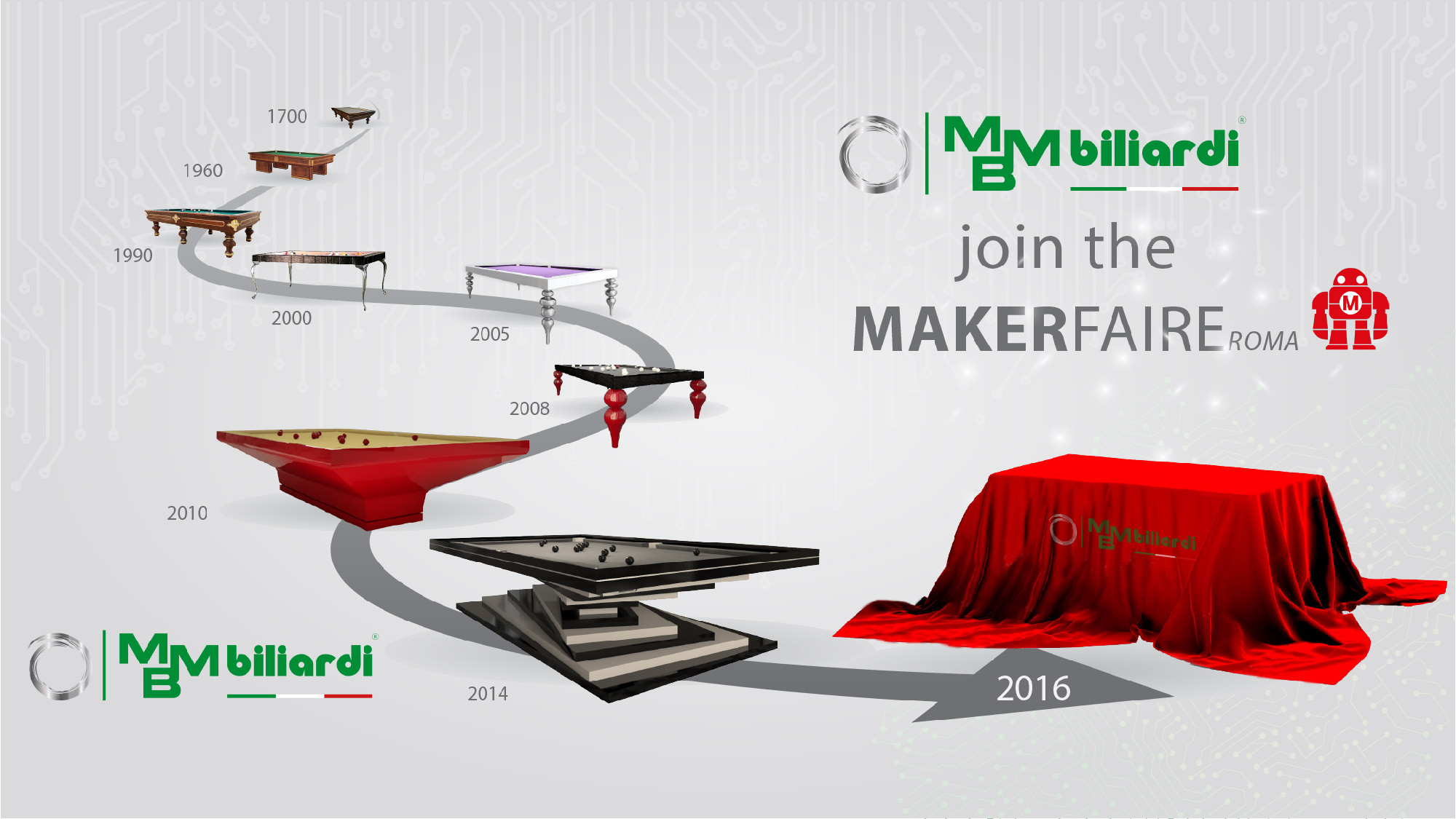 Maker Faire it's the most important show about innovation in the world.Mbm Biliardi will join this event with a innovative and special product...
Roman Summer hosts MBMBiliardi at Gasometro 2016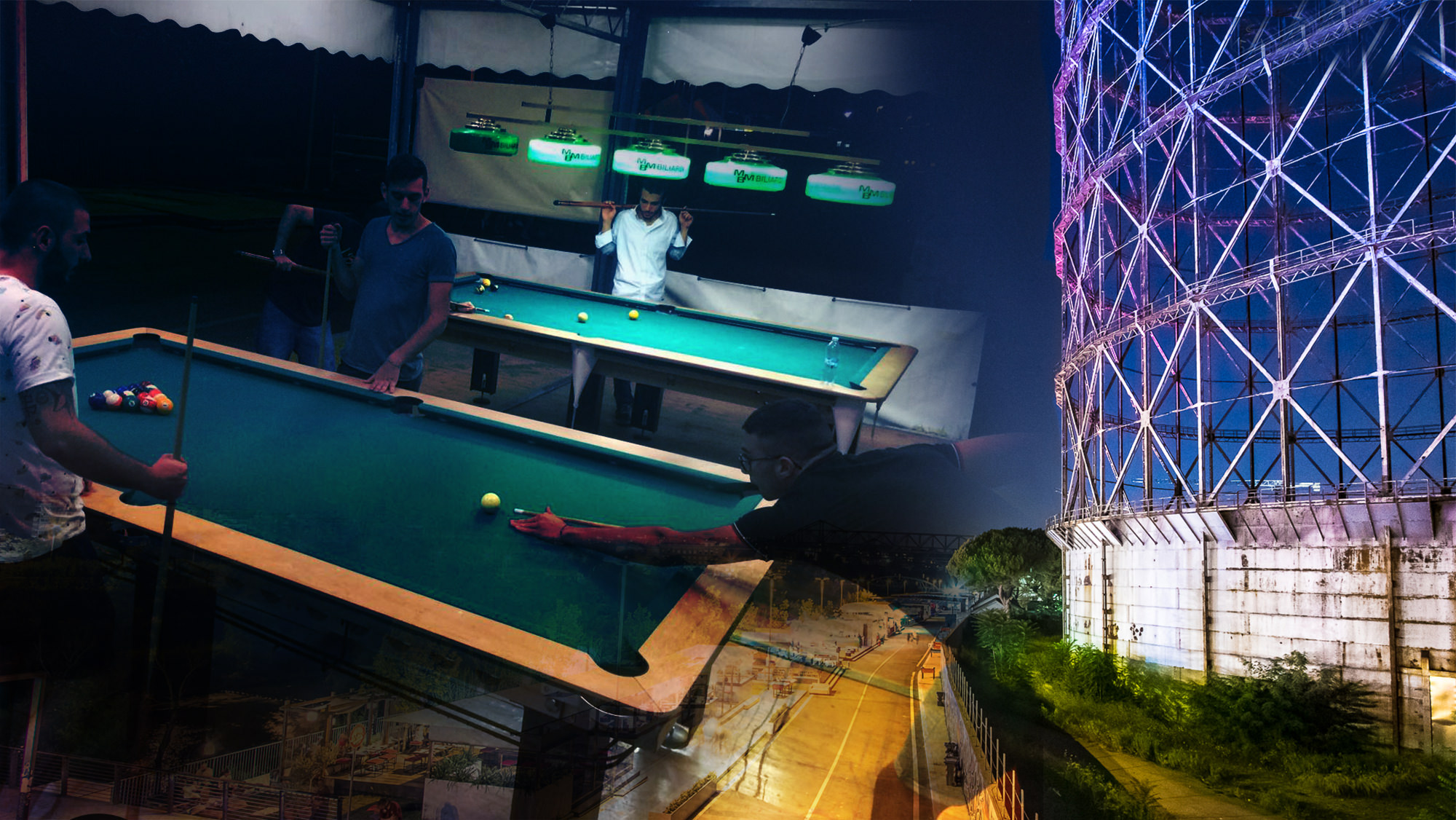 Set in the shadow of the extraordinary post-industrial scenography, that overlooks the Tiber Riverside Ostiense, "Gasometro", a symbol of the roman area, called "Ostiense" , is an ideal bridge between yesterday Rome and vitality of today Rome...
MBM BILIARDI MEETS U.S.A.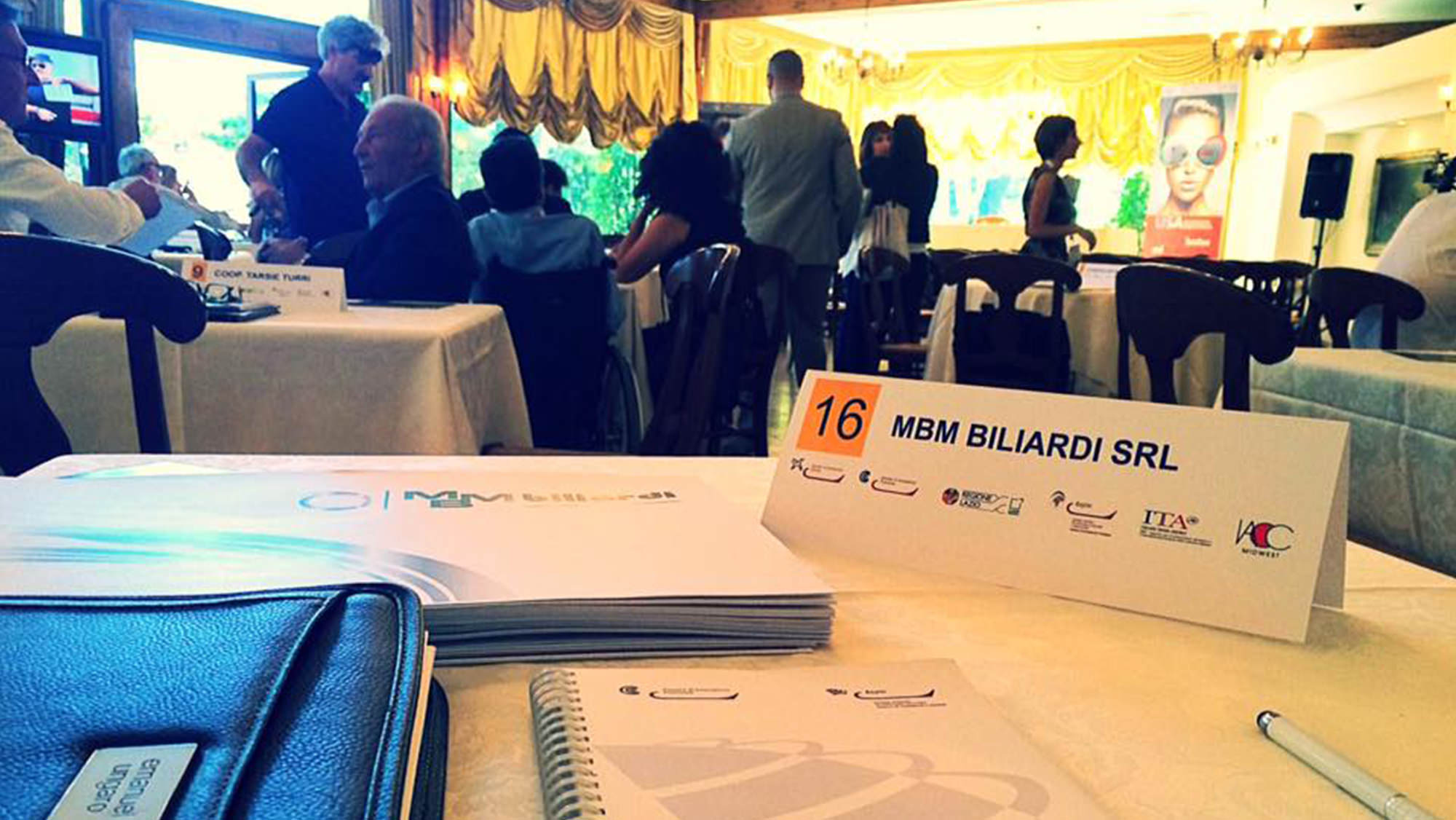 INCOMING USA 2016's aim is to promote in U.S.A. the Italian companies and Made in Italy of furnishing and design, facilitating meetings between Architects and Designers of most important design studies of U.S.A. with Italian artisan companies from central administrative Lazio Region. MBMBiliardi had the pleasure to meet preciuos design studies from different places of U.S.A. in luxury...
MBMBiliardi meets Roman Paraplegics Association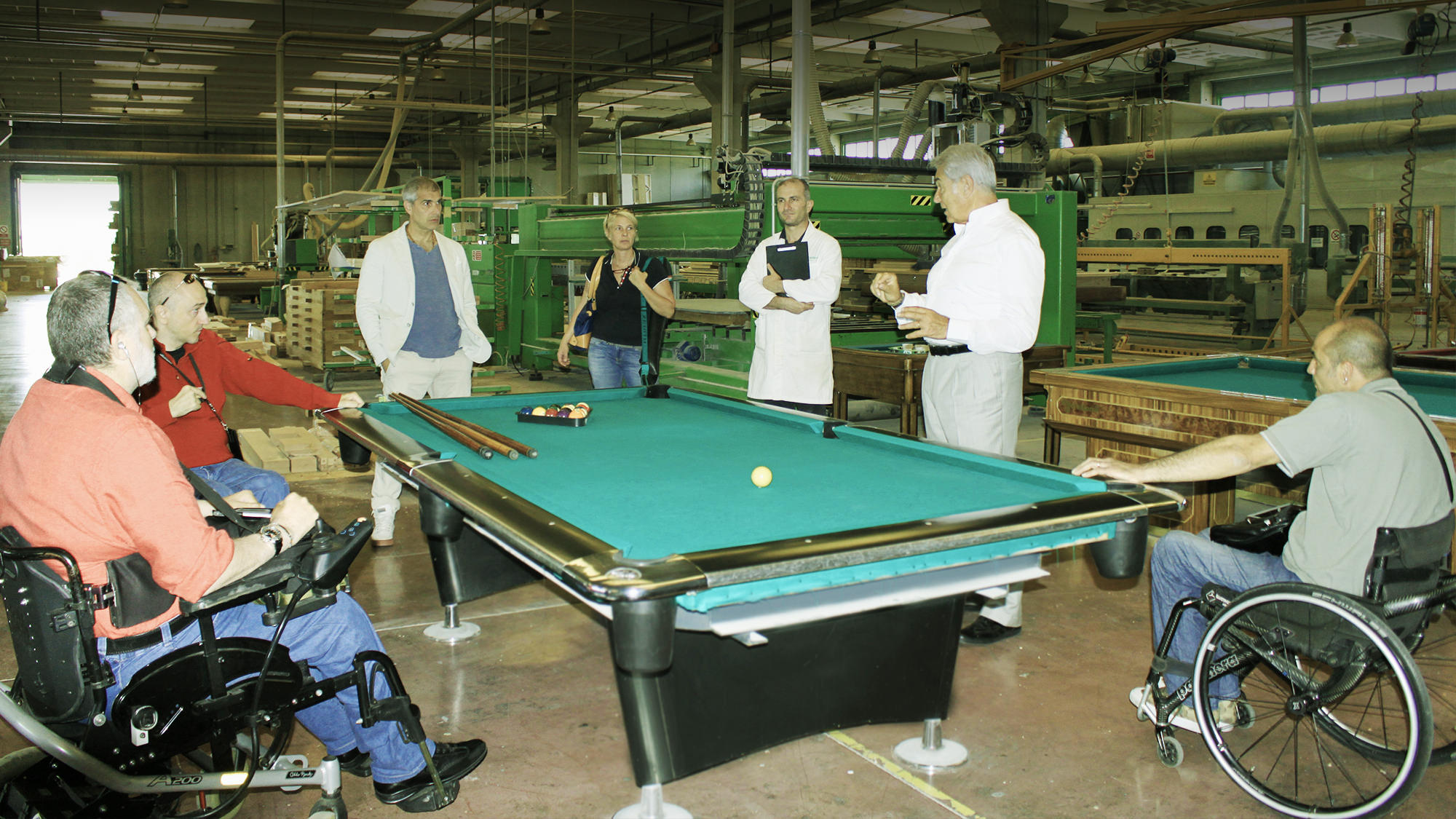 A really exciting day, full of love for the sport, happened a few weeks ago in MBM Biliardi company. The meeting between the AP Paraplegic Association of Rome, (Italy) and MBM Biliardi took place in the historical headquarter, in the factory situated in Paliano (FR), Italy. ...
The International Tennis 2016 TAKES IN MBMBILIARDI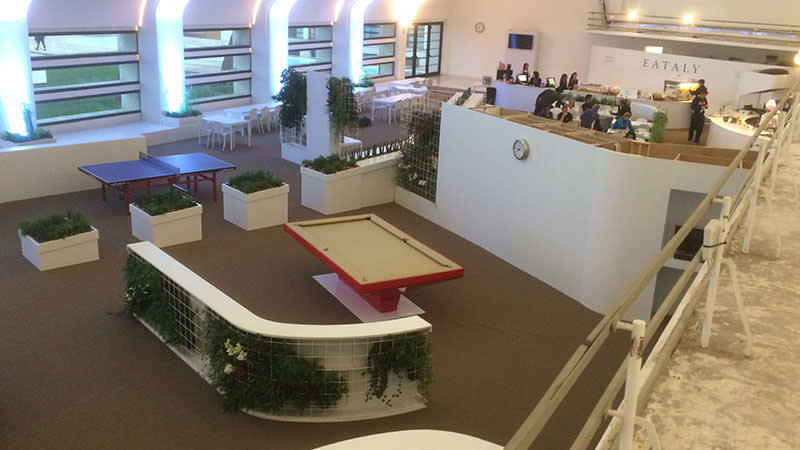 Billiard table B_IG, crown jewel of Collection MBMBiliardi lands at the Roman Foro Italico ( famous antique sportive complex) on the occasion of such long-awaited International event "Tennis BNL edition 2016", the unrefusable meeting for all fans and not only, of this miraculous and ancient sport...
MBMBiliardi brings its innovative billiard table lines at Milan International Furnishing Exhibition, also known as " Milan Design Week"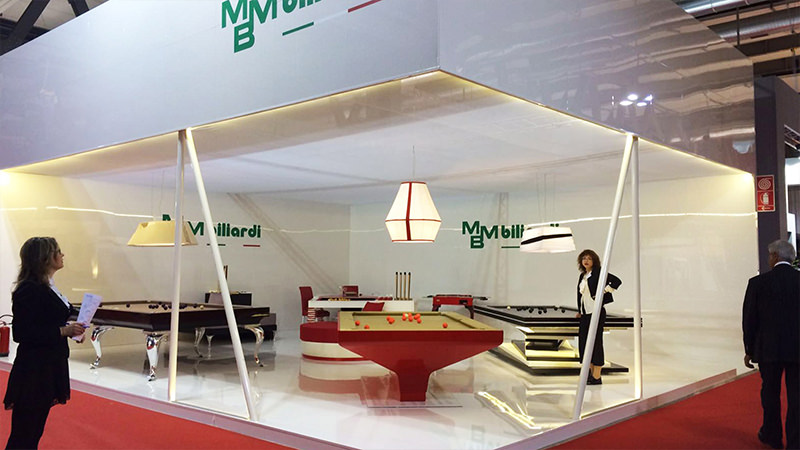 Touch to believe... Also this year, MBMBiliardi will be present in Milan International Furnishing Fair, where will be presented new, elegant end innovative design products. From 12th to 17th April 2016, in hall 18 – stand D21, will be presented the rich range of modern design models...
"Fiera del Levante" Furniture Salon 2015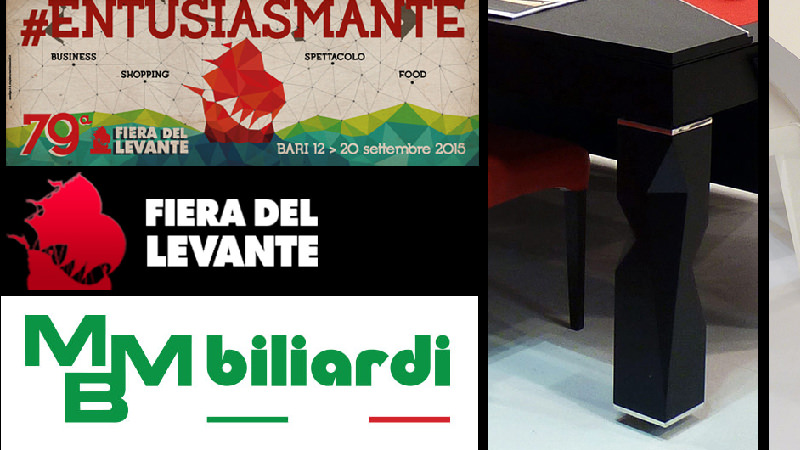 79th edition of Fiera del Levante is the event where MBMBiliardi presents new trends of Design and Technology of its own high performance billiard tables, reflecting always Mediterranean tradition with its warm sunny colours but also very Glamour and Fashion at the time.
The Shops at North Bridge 520 N. Michigan Ave, Chicago during 2015 Chicago Architecture Biennial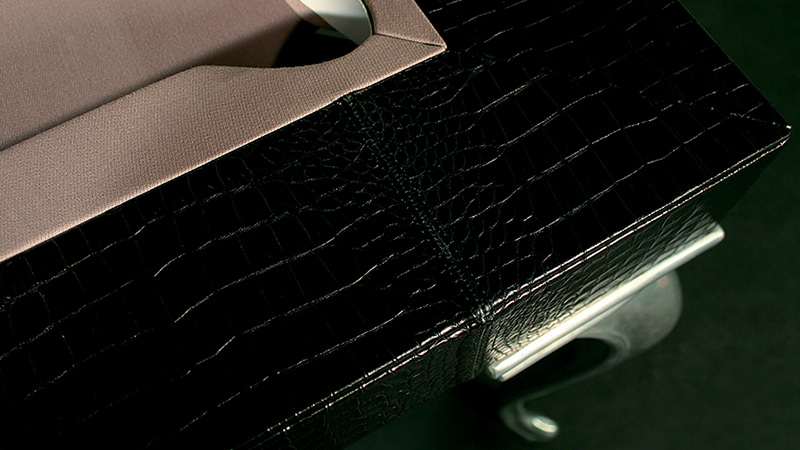 MBM Biliardi, Italian Factory and leader billiard company in the production of professional pool tables of high Italian design and obviously entirely Made in Italy is glad to invite You to view our products from November 08 to November 11, 2015 in Nordstrom - The Shops at North Bridge 520 N. Michigan Ave, Chicago during 2015 Chicago Architecture Biennial
Exhibition MAISON & LOISIR FAIR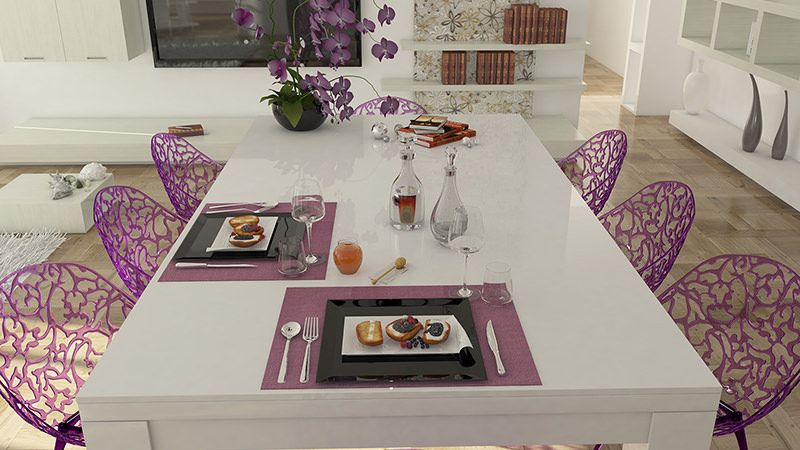 MBMBiliardi will be present in MAISON & LORIS FAIR 2015 in EXPOVd'A – Aosta Terminal, where as always will show Innovations and Exclusive Design!...
Milan International Furnishing Fair 2015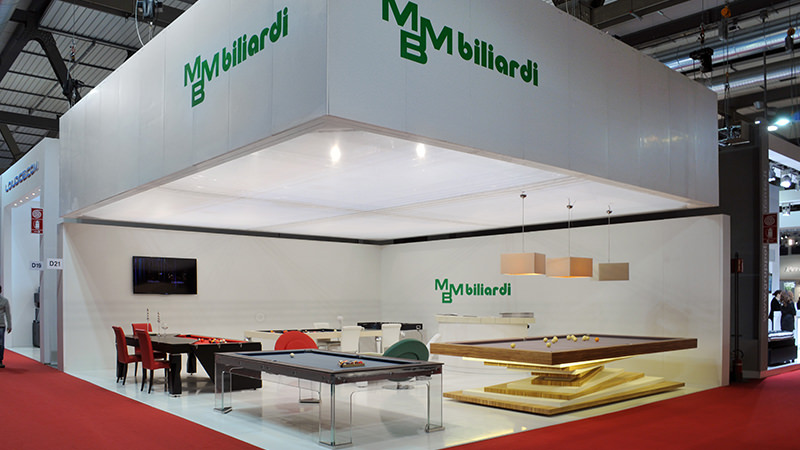 MBM billiardi will be present at the Salone Internazionale del Mobile 2015, and as always present Innovations and Exclusive Design.