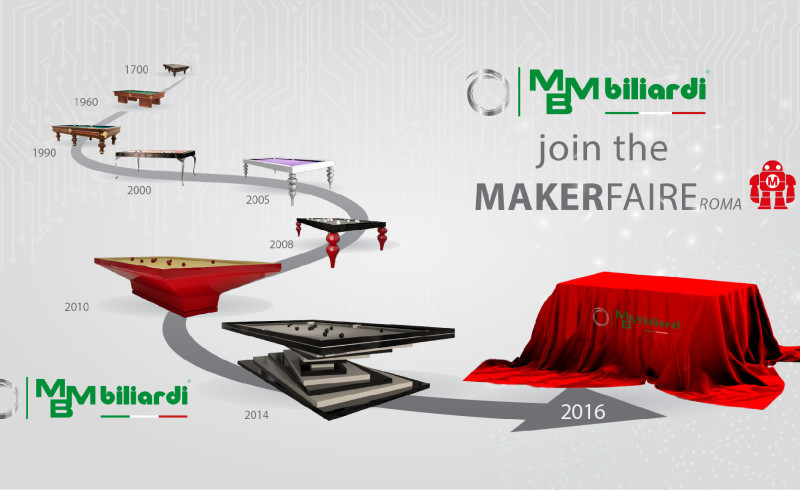 Maker Faire  it's the most important show about innovation in the world.
A family-friendly event, full of inventions and creativity for celebrate the "do it for yourself" culture in technology and following the "makers movement".
Its the right place where maker and addicted of every age and background, can meet each other for present projects and share knowdlegde and discoveries.
MAKER FAIRE ROME – The European Edition
Maker Faire Rome, the european edition of maker faire its a event that joins science, science fiction, tecnology, fun and business for giving life to something completely new.
Maker Faire Rome its a exhibition born for satisfy a public of curious who want to know and experiment inventions created by makers. Ideas borned by the necessity of fix small and big problems of everyday life,or just for having fun. Its a exhbition for shine a spotlight on ideas and projects from worldwide for project people on the future…
Maker Faire Rome is meeting, comparison, training, fun and interaction.
People can discover, invent, create and feel, how will be our future.
Innovation is available to all with experiencial routes where visitor, children included, are inside the exhibition.
The 4th edition of Maker Faire Rome will be held from 14th to 16th october 2016 in "Fiera di Roma", Rome.
Mbm Biliardi will join this event with a innovative and special product.
If you dont want to miss…
We are waiting for you from 14 to 16 october 2016 in "Fiera di Roma" – North and East entrance.
Follow all of our news on: https: