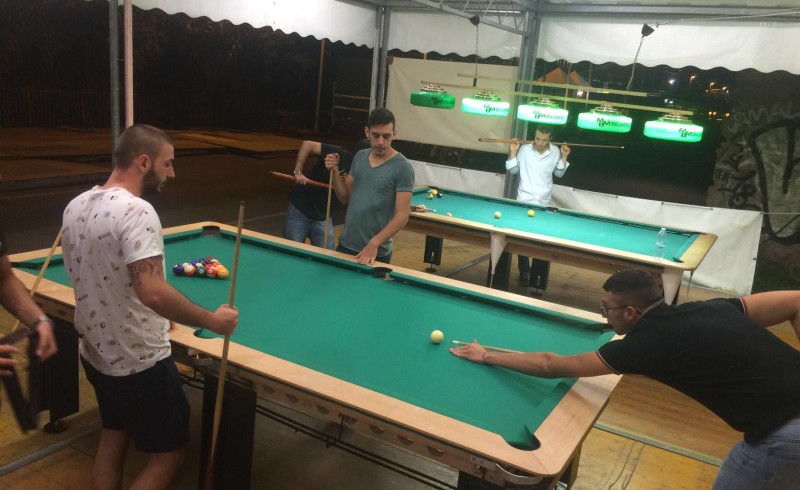 Gasometro 2016 – Rome
Set in the shadow of the extraordinary post-industrial scenography, that overlooks the Tiber Riverside Ostiense, "Gasometro", a symbol of the roman area, called "Ostiense" , is an ideal bridge between yesterday Rome and vitality of today Rome! "Gasometro", with the success visited by over one million visitors in previous years, has been confirmed as the flagship event of the Roman Summer, mass cultural phenomenon, able to satisfy the widest public.
By "La Repubblica" newspaper
National Culture column:
"Roman Summer has a new location, a bridge
between the industrial past of Rome, told by
neo-realism of Pasolini, and the future: Gasometro is
much more than nightlife.
The coloured structure stands in air and it seems
be watching over on so many people from dusk until
deep night, which are looking for fun "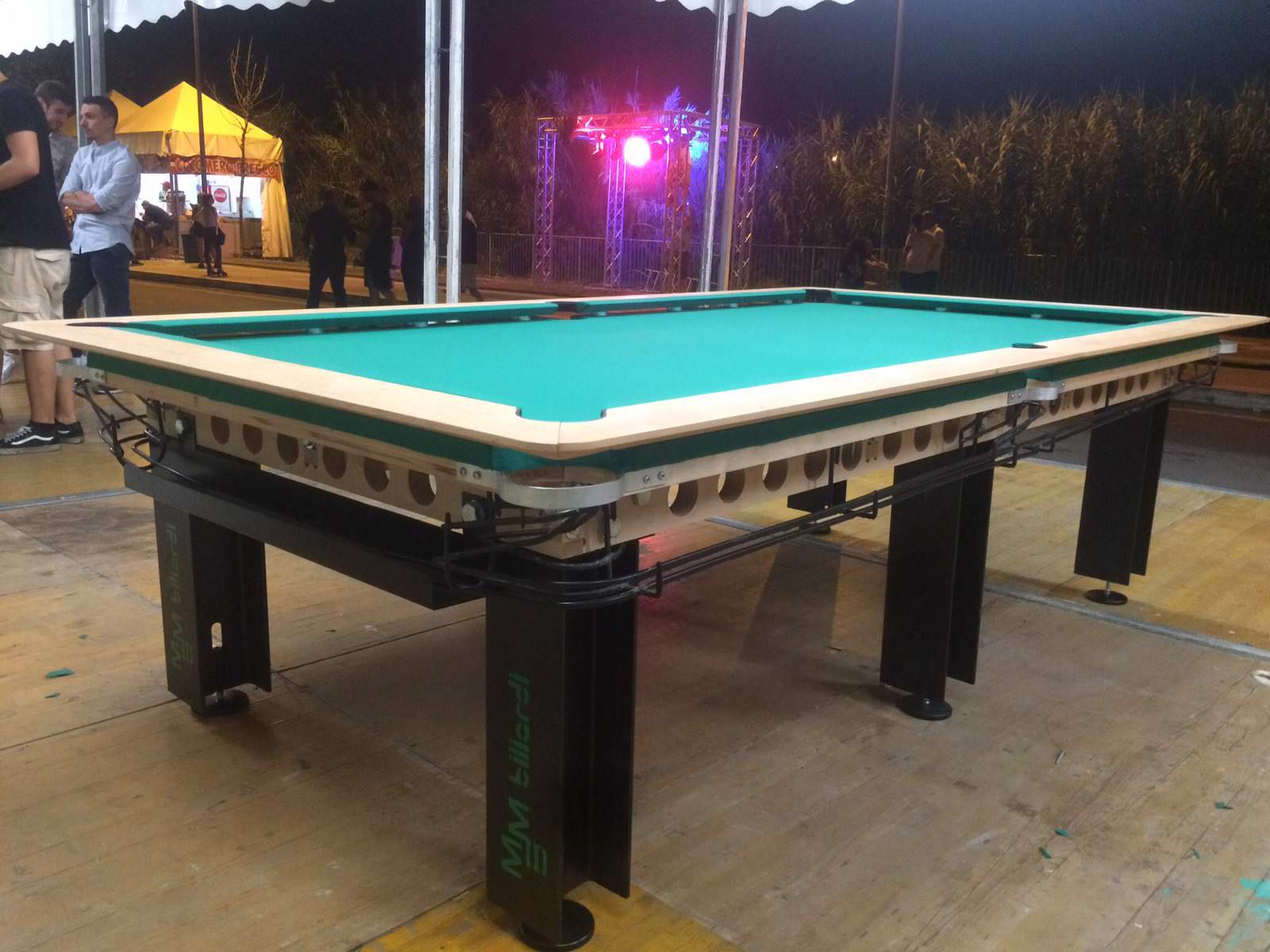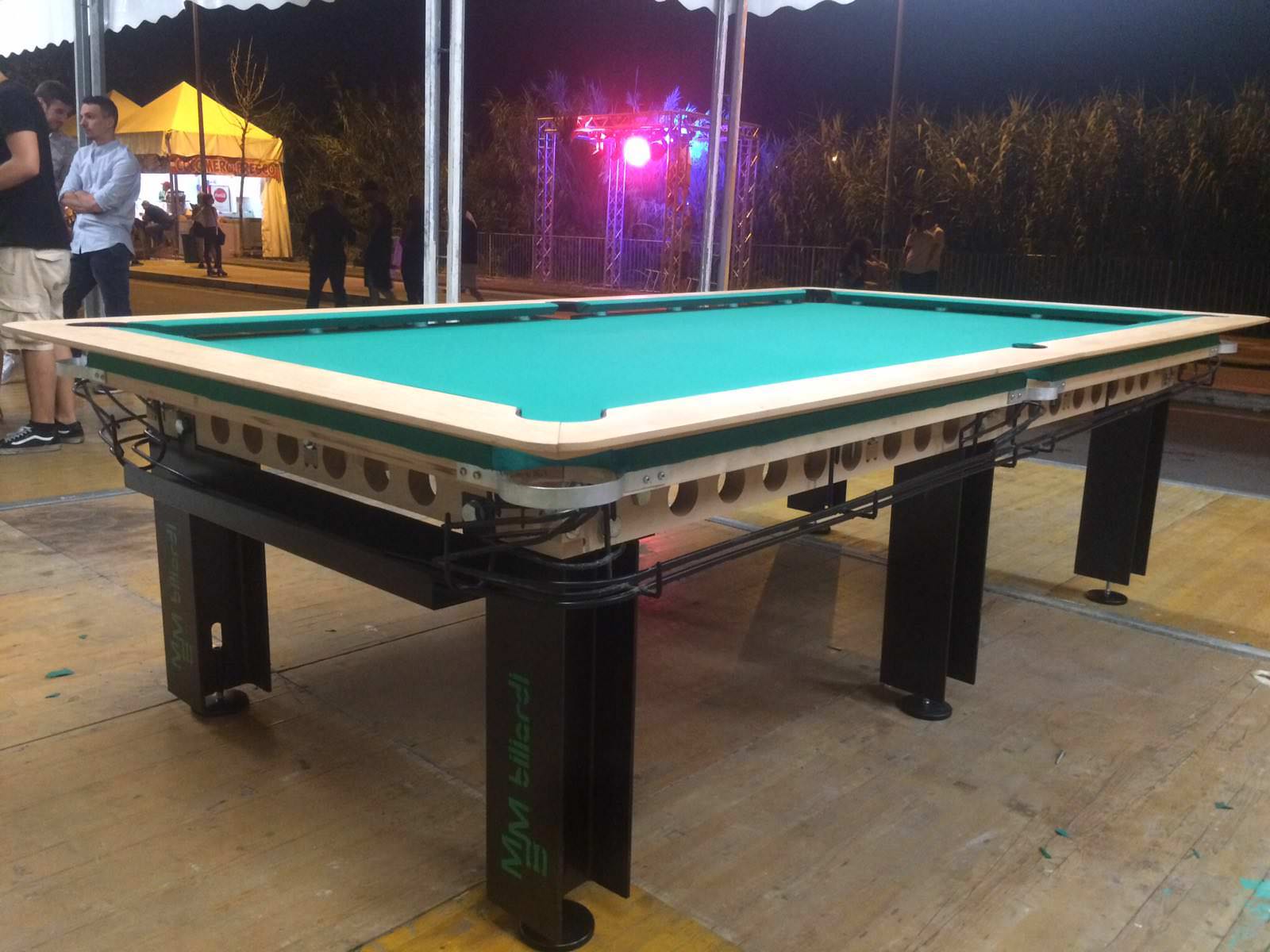 To meet the objective of being a vehicle of promotion of the culture of movement, Gasometro as in previous editions, will work with CONI and FIGEST Lazio (Federation of Games and traditional sports) and in collaboration with
all Sport Federations will be the place of sports promotion and culture of movement and outdoor games, through sporting events, organized by the instructors of CONI federations involved.
And in this area is placed the area, entirely dedicated to  Billiard  and Foosball, edited by MBM Billiardi.
Between many billiard and foosball tables, you can find two excellent novelties of Design & Technology. Because right here, MBMBliardi exposes for first time to wide public the innovative Foosball Naked and Billiard Table Naked, ready to be tried!
Thanks to its in sight structure, totally "naked", these two objects are standing out between others for it particular Design.
Playing, as on billiard table from Naked line so on Naked foosball, you have the possibility to estimate the professionality and game perfection.
Thanks to years of careful technological research and thanks to careful artisanship skill in performance of these sportive objects, the foosball and Billiard tables are high professional and are the real revolution for the sport.
That's why we are glad to invite you to visit us at Gasometro 2016 during this summer, to discover these splendid sport novelties!
For all fans and not only of these wonderful kinds of sport it is a real opportunity to spend pleasant moments in open air, with the view of beautiful Roman Summer and to live sport in company of friends or family !!