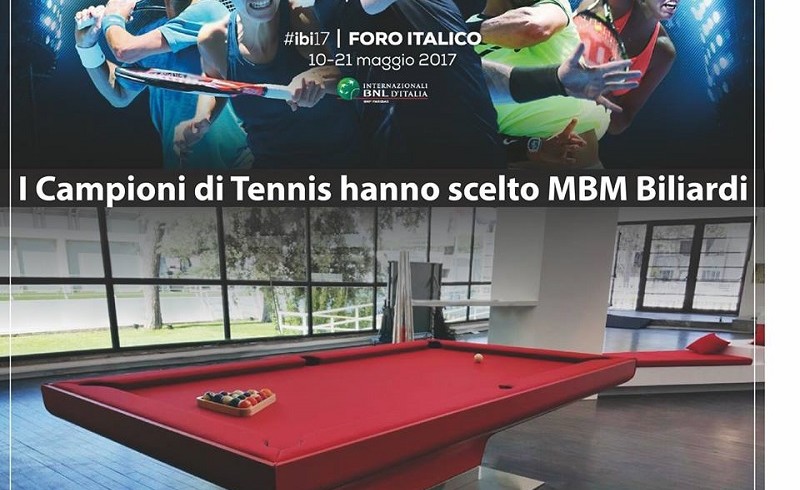 Once again a MBM Biliardi Exclusive Luxury Billiard table, will be displayed in the Hall of Champions who will later face themselves on the tennis field of International BNL Tennis tournament, held in Rome, Italy.
Available for all the great athletes, the Player's Lounge: a relax area, where the Stars of international tennis will relieve stress, enjoying a pool match.
A unique concept, an exclusive piece of furniture for Vip's lounge, which will be decorated with the very best Made-in-Italy Furnishing and Design Brands.
Once again, MBM Biliardi is present with the B_ig Model ( designed by Massimo Iosa Ghini; Chicago Good Design Award, 2011), which still is a bright star in MBM Luxury Collection.
Unconventional, precious B_ig  Billiard, seems to challenge even gravity: daring and captivating, combine High Technology and excellence raw materials selection.
New Version, this year, will show bright-red Cloth and Coating: it will definitively set the entire Lounge on fire!
The international BNL Tournament will be held in Rome, Italy , 14th – 21st May 2017.
Learn more about MBM Luxury Billiards