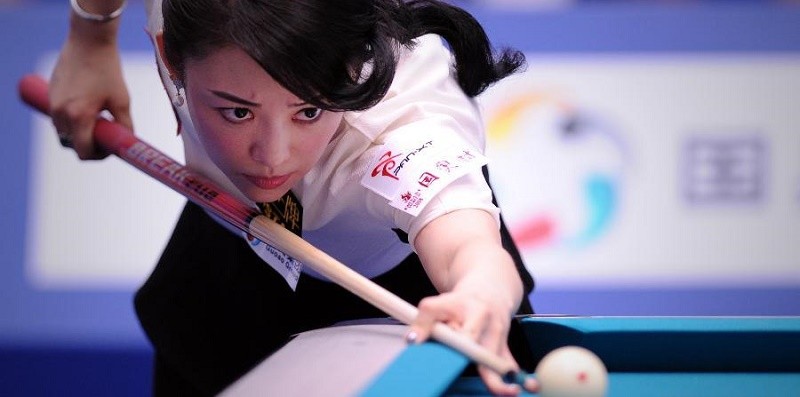 Pan Xiaoting (born 25 February 1982, Yanzhou District)  is the first-ever female professional pool player from China to play full-time on the Women's Professional Billiard Association (WPBA) tour.
She started out playing billiards with her father at the age of 16, and kicked off her career by winning the 35th World Women 9-ball Open in Japan.
After the discovery of his daughter in the pool on the amazing talent, Pan Xiaoting's father began her training in order to cultivate her talent, when Pan Xiaoting practise every day for nearly 12 hours, midway is not even able to rest. Since then, Pan has won several awards, including gold at the 16th Asia Games.
She is a friendly rival of fellow Asian WPBA player Kim Ga-young; the two met in the finals of the 2007 Carolina Women's Billiard Classic, with Kim prevailing 7 to 6 in the WPBA's first all-Asian championship match. Kim and Pan finished the 2007 WPBA season ranked #2 and #3, respectively, behind perennially top-ranked Allison Fisher.
Known as the Queen of Nine Ball, Pan's growing list of achievements in billiards, as well as her beauty, have made her one of the most famous female athletes in her country.