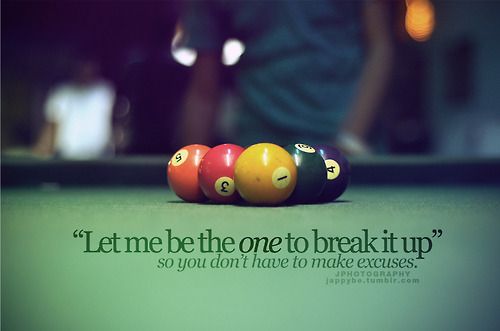 […] It's a great feeling, boy, it's a real great feeling when you're right and you Know you're right. It's like all of a sudden I got oil in my arm. The
pool
cue's part of me. It's a piece of wood, it's got nerves in it. Feel the roll of those balls, you don't have to look, you just KNOW. You make shots that nobody's ever made before. I can play that game the way.. Nobody's ever played it before […]
The Hustler is a 1961 American drama film directed by Robert Rossen from Walter Tevis's 1959 novel of the same name. It tells the story of small-time pool hustler "Fast Eddie" Felson (Paul Newman) and his desire to break into the "major league" of professional hustling and high-stakes wagering by high-rollers that follows it.
He throws his raw talent and ambition up against the best player in the country; seeking to best the legendary pool player "Minnesota Fats." After initially losing to Fats and getting involved with unscrupulous manager Bert Gordon, Eddie returns to try again, but only after paying a terrible personal price.
The Hustler was a major critical and popular success, gaining a reputation as a modern classic. Its exploration of winning, losing, and character garnered a number of major awards; it is also credited with helping to spark a resurgence in the popularity of pool. Real-life pool player Rudolf Wanderone, known at the time as "New York Fats" and "Chicago Fats", claimed to be the real life inspiration for Gleason's character, Minnesota Fats, and adopted the name as his own.
Did yow Know?
All the pool shots in the movie are performed by the actors themselves (Paul Newman and Jackie Gleason) except one: the mass shot (cue ball sends two object balls into the same pocket), performed by Willie Mosconi.